In 2019, Lamers System Care installed the Ultrasonic Anti-Fouling system on 11 landing craft vehicle of the Department of Defense to keep them permanently free from fouling.
The Royal Dutch Navy, as part of the Ministry of Defence, is committed to maritime and maritime safety with its fleet and marines worldwide. Sustainability is important to the Ministry of Defence. Partly because of this, in 2019, the choice was made for the sustainable Ultrasonic Anti-Fouling system.
A Landing Craft Vehicle Personnel (LCVP) is a small landing craft primarily intended for the transportation of personnel. The type MkV (c) can transport 35 marines with complete equipment over the water. The LCVPs are stationed in a protected nature reserve. As a result, traditional anti-fouling should not be applied to the ship's hull, otherwise harmful substances will end up in the water.
Because anti-fouling can't be used anymore, the growth of algae on the ship's hull goes very fast. This results in increased fuel consumption, reduced speed, damage to hull and reduced lifespan of the ship, which is not desirable. That is why the Ultrasonic Anti-Fouling system has been chosen, which will prevent algae growth in an environmentally friendly manner.
Sonihull's Ultrasonic Anti-Fouling system produces ultrasonic sounds, which cause a vibration on to the construction of the vessel's hull. These sounds kill the unicellular bacteria. The frequency of the ultrasonic signal between 20 and 60 KHz is most efficient, depending on the region and water temperature.
Each of the LCVP units has one SonihullDUO system, which consists of a control box and two transducers. The transducers are installed on the inside of the vessels to protect the hull from fouling. Instead of the standard transducer ring that is glued, aluminum ground rings are used. The rings are glued to the aluminum hull using a 2-component epoxy adhesive. The Ministry of Defence has opted for aluminum rings, so that it is possible to weld the rings to the hull if the adhesive does not have sufficient attachment.
The control boxes are connected to both the 220 VAC (shore power) and the 24 VDC, so that the system remains on 24/7. Due to the extremely low energy consumption (7.2 Watt per system), this has no further significant consequences for the energy management.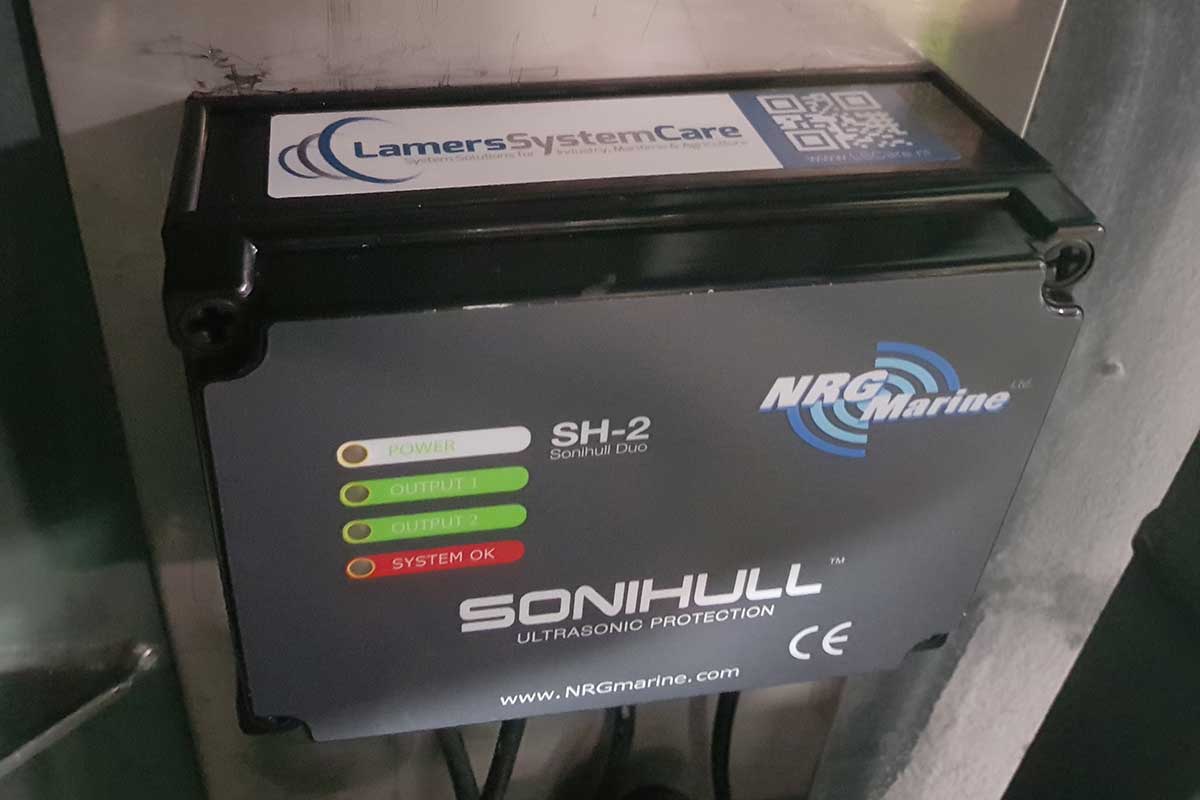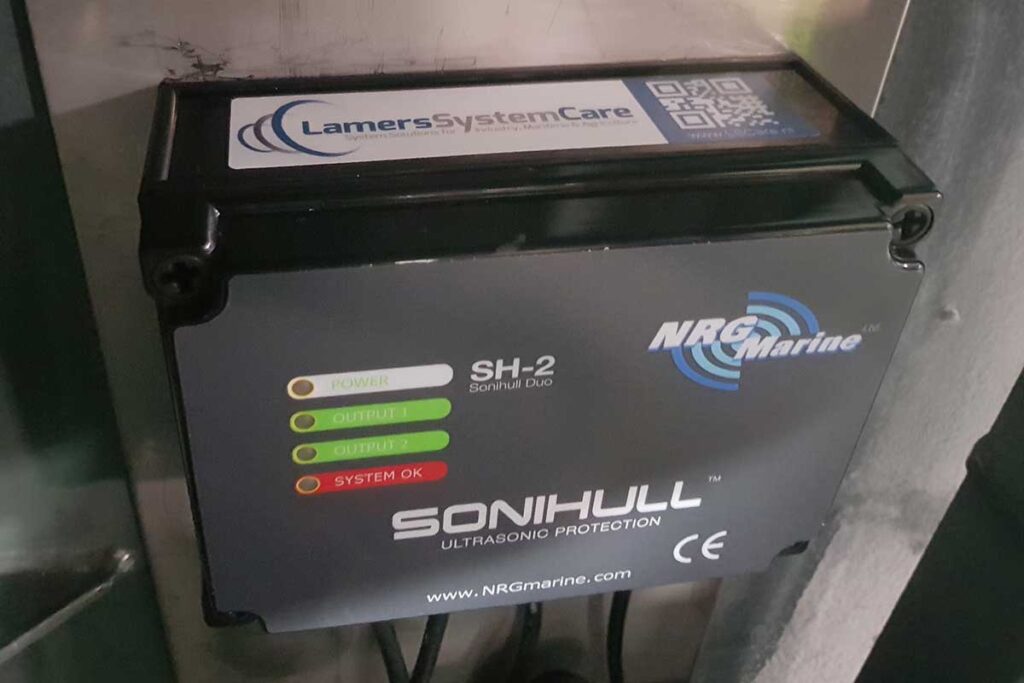 The Ultrasonic Anti-Fouling system is a preventive, environmentally friendly and sustainable system with low energy consumption. For this reason, this system fits perfectlty with the sustainable part of the Ministry of Defence and the Royal Dutch Navy.
The Lamers System Care team is very pleased to be able to contribute to this sustainability.